Create your own Scallion Huajuan
60'
/
3 People
/


Add to favorites
Print
/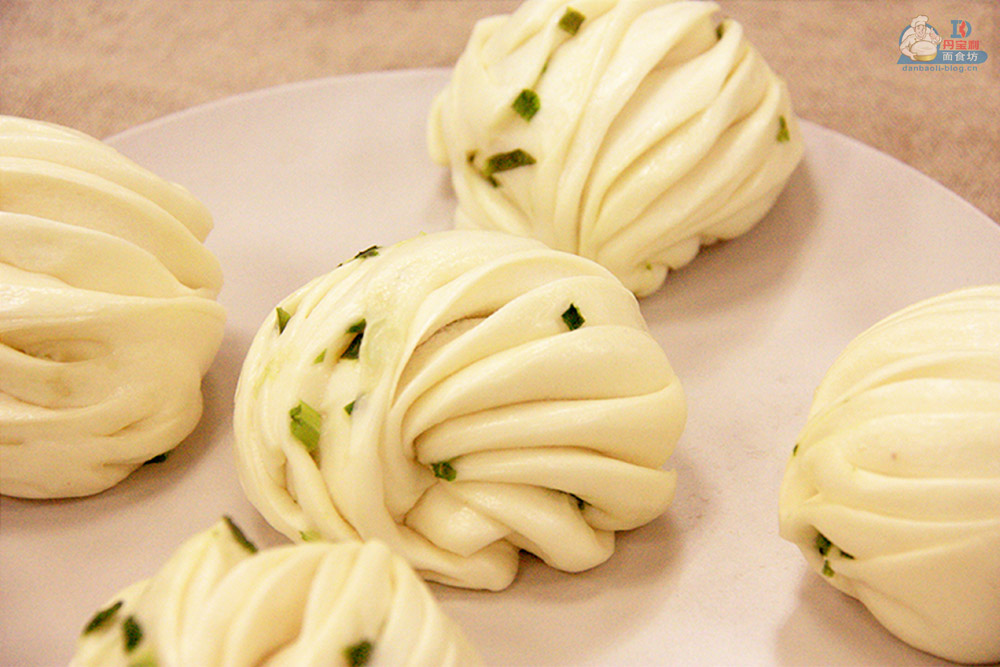 Ingredients
5 g of Danbaoli regular low sugar
1000 g Flour
20 g Sugar
440-460 ml Water
5 g Baking powder
100 g Scallion
10 g Salt
60 g Salad oil
Directions
Chop the scallion to small pieces. Reserve this to be used later.
Add the baking powder to the flour, use some water to dissolve the dry yeast,use some water to dissolve the sugar, then add all these to the flour and knead, until the dough becomes soft, elastic and has a smooth surface. Then let the dough rest for 10mins.
Flatten the dough, spray the oil, sprinkle the salt and the chopped scallion, and fold in three in width. Cut the dough into pieces of 40g, and twist them into a flower shape。
Proof for 50mins at 30-35°C.
Put the huajuan in the steaming basket, and steam for 10mins over high heat.